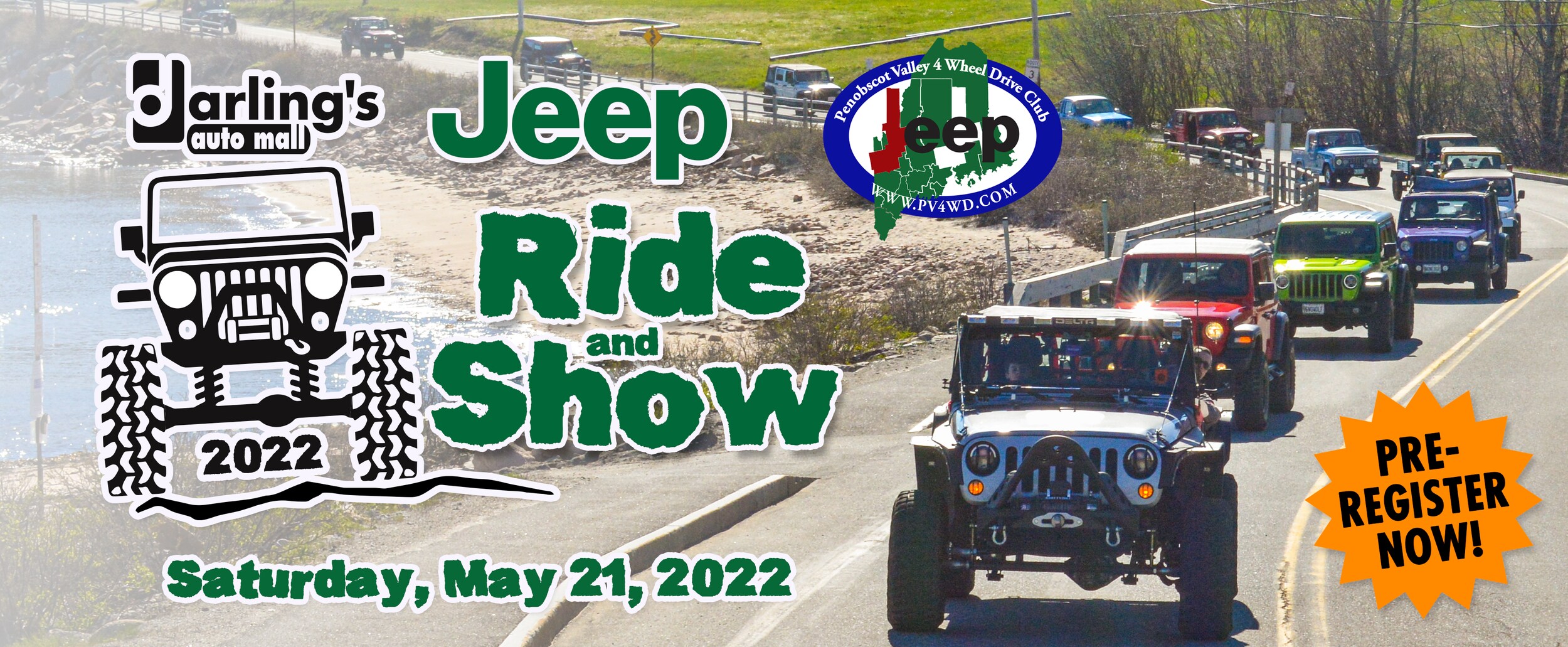 Join us in Ellsworth for our 5th Annual Jeep Ride and Show! 
The 5th Jeep Ride & Show will be held 
Saturday, May 21st, 2022
, rain or shine!
The show will be held in the parking lot of Darling's Auto Mall, located at 16 Kingsland Crossing in Ellsworth, ME.
Tentative Schedule of Events12:00 pm
 - Show & lunch at Darling's Auto Mall at 16 Kingsland Crossing in Ellsworth
2:00 pm 
- Ride leaves Darling's Auto Mall for scenic trip around MDI area
Stay tuned for more details and a map of the ride route. In the meantime, please pre-register for the show by filling out the form below: